Rainwater Recuperation
Klargester Raintrap, Rainwater Harvesting, Recycling, Reuse: Introduction

Easy to install
Inexpensive
Simple on/off operation
Suitable for existing and new homes
Automatic rainwater diversion when tank reaches full capacity
2800, 3800 and 4600 litre capacities
Internal self-cleaning leaf filter
Designed and manufactured in the UK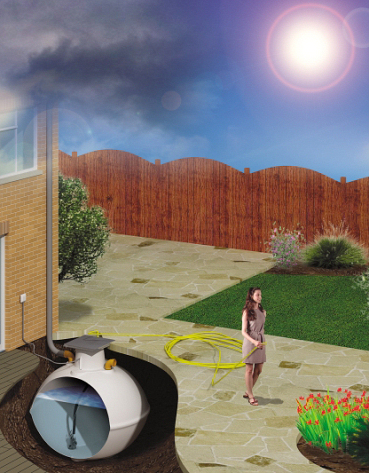 Capacity
(Litres)

Overall Diameter
(mm)

Height to inlet/outlet
(mm)

Weight
(kg)

2800

1905

1565

125

3800

2070

1795

180

4600

2080

2035

210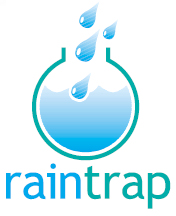 RainTrap is the new, inexpensive underground rainwater storage and delivery system from the market leaders in rainwater harvesting.
The RainTrap will collect rainwater from the roof via the existing guttering and downpipe system on the property. The integral leaf filter will remove unwanted debris washed down from the roof thus ensuring good quality stored water.
A simple on/off switch will operate the pump, allowing it to deliver the stored water under pressure to where it is needed.
The system can be used all year round to water the garden, operate a sprinkler or wash the car.
To find out more click here